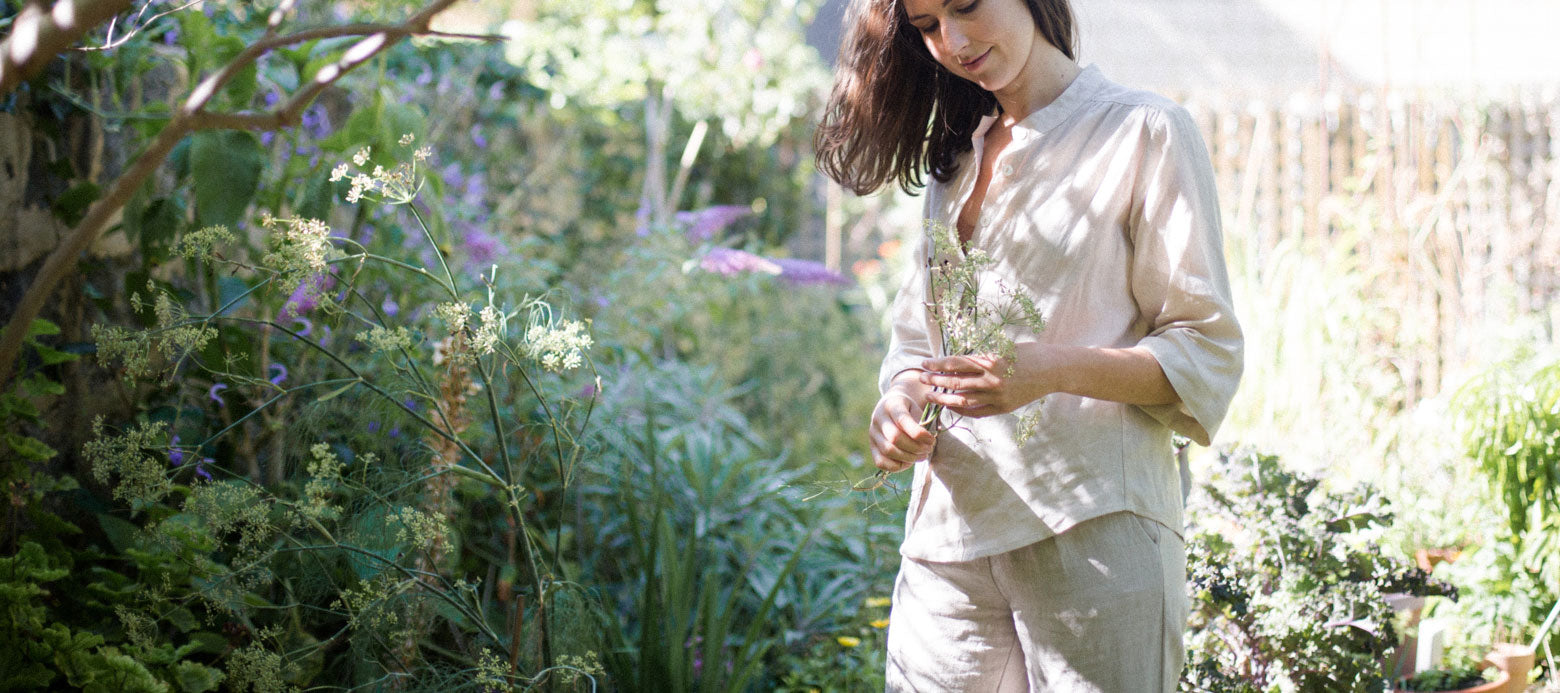 Six definitions to make sense of Sustainability
If you are anything like us, you probably find the world of clothing sustainability and ethics a bit overwhelming. Numerous brands are now declaring all kinds of credentials, from carbon offsetting to plastic-free packaging in attempts to reassure customers and behave more responsibly towards the planet. And that's a good thing, but it can often leave us feeling confused.
To try and clear up some of the confusion, we thought we'd provide a few simple definitions, and outline how, at Kristin Magrit, we incorporate these concepts into one main one in particular – slow fashion. 
So let's break it down. 
Ethical fashion
The simplest definition of ethical fashion is fashion that aims to minimise negative impacts on people, animals, and the planet. Producing an item of ethical clothing involves consideration for the design of the garment, the maker and labour involved, and the materials and production process, every step of the way.
Circular fashion
Circularity means keeping materials in circulation in the economy at highest and best use, for as long as possible. In terms of circularity in fashion, it is practices that ensure clothing and other apparel (shoes, belts etc) are used for longer and made from safe and recycled or renewable materials, and then returned safely to the biosphere when no longer of use. 
Think of it as a system where our clothing is produced via a more considered model that views the production and use of an item and the end of its life as equally important. This system emphasises the value of using a product right to the end, then going one step further and repurposing it into something else. The focus is on longevity and the life cycle, including designing out waste and pollution. Essentially, 'circular' comes as a response to the conventional 'linear' economic and societal models that are more harmful to the planet.
Sustainable fashion
This is a hard one, so we've tried to put it in the simplest terms. Sustainable fashion refers to clothing that is designed, manufactured, distributed and used in ways that are environmentally friendly and consider the future of the planet. That could mean using organic materials and biodegradable dyes, or engineering patterns that create zero waste. Distribution also plays a factor, as the more transportation involved in moving materials and garments around with the use of fossil fuels, the bigger the carbon footprint.  Also, sustainable fashion needs to be costed in a way that enables suppliers and businesses further down their supply chains to operate sustainably and ethically as well. 
Green washing
This is a nasty one. Greenwashing refers to the act of conveying a false impression or providing misleading information about how a company's products or services are more environmentally sound than they really are. It is often used in marketing to make us believe that the company is doing their bit to protect the environment, but in reality could still potentially be using multiple harmful practices. It is something we all need to be aware of, and we need to apply some critical thinking when making purchasing decisions.
Cost per wear
This is an interesting one. Cost per wear is a matter of simple division. What you do is divide the price of the item by the number of times you have worn it. For example, you might have bought a $20 t-shirt, but only worn it once. The cost for the one time you wore it is $20. Now let's say you bought a $100 t-shirt, but you wear it 50 times. That's $2 per wear. When we look at purchases through a cost per wear lens, we start to see how a cheaper item isn't necessarily better value, not to mention if it goes unworn it's more likely to end up adding to the waste problem. What's more, when something is cheap you can expect it's at the cost of someone or something - people or planet.
Which brings us to the final concept: slow fashion. 
In its essence, Slow Fashion is the opposite of Fast Fashion.
Here at Kristin Magrit slow fashion is an important framework for how we design and run our business. We believe it is our responsibility to make decisions about materials and manufacturing with ethics and sustainability at the forefront.  To us, slow fashion is also about the amount of time it takes to put an item into the market. Ensuring the design, fabric selection and construction offer beauty and wearability to the customer is SO important to us. Refining details takes time, but it sets us apart, as the results are pieces women love to wear again and again.
Stay tuned for more, as we examine these and other concepts in future articles. 
Words by Anthea Somas | wordwax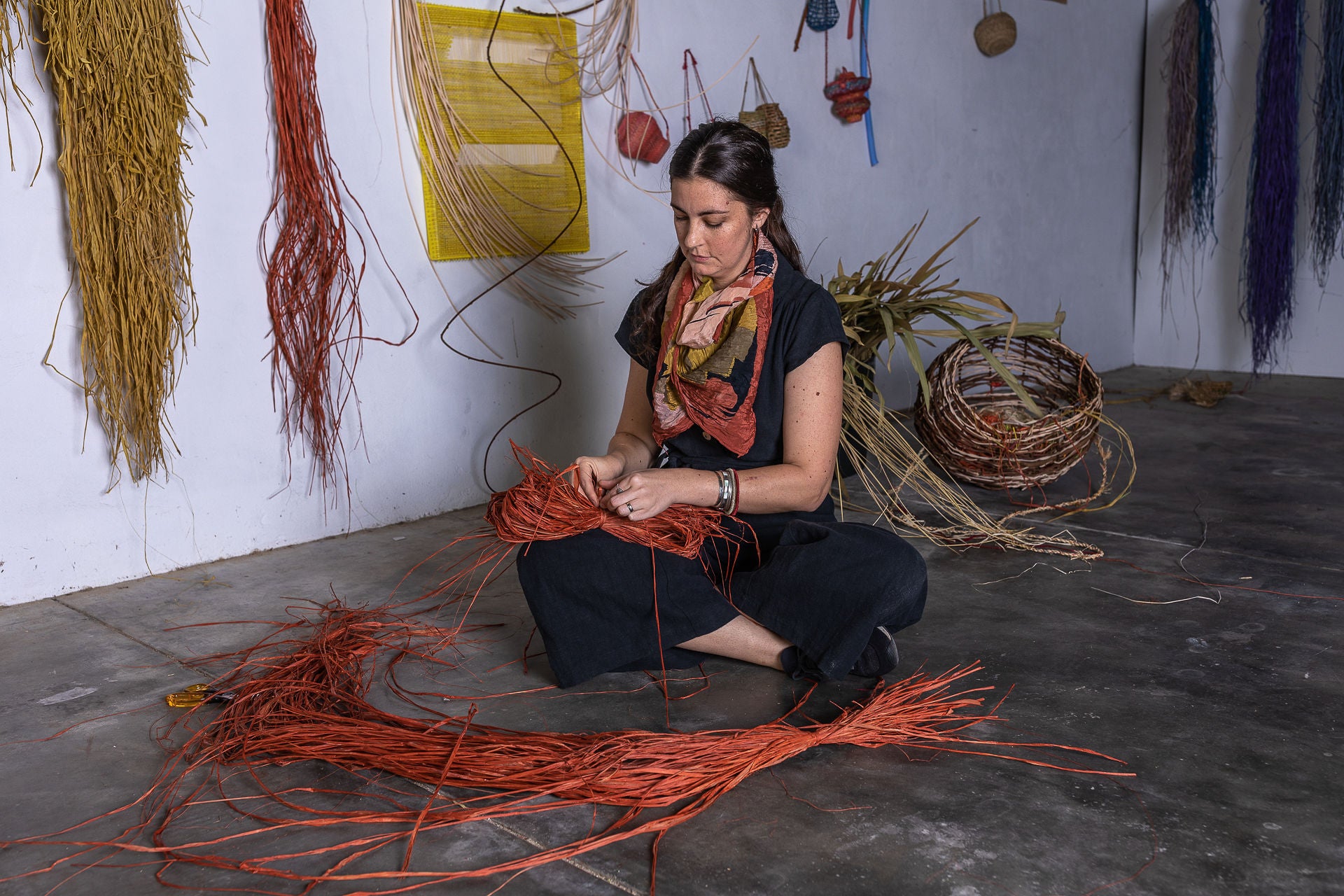 Circular fashion
For this edition of 5 Questions I collaborated with Fibre Artist Siân Boucherd and Photographer Raquel Aranda. When I discovered Siân's meticulously handwoven vessels via instagram, I was immediate...
Read more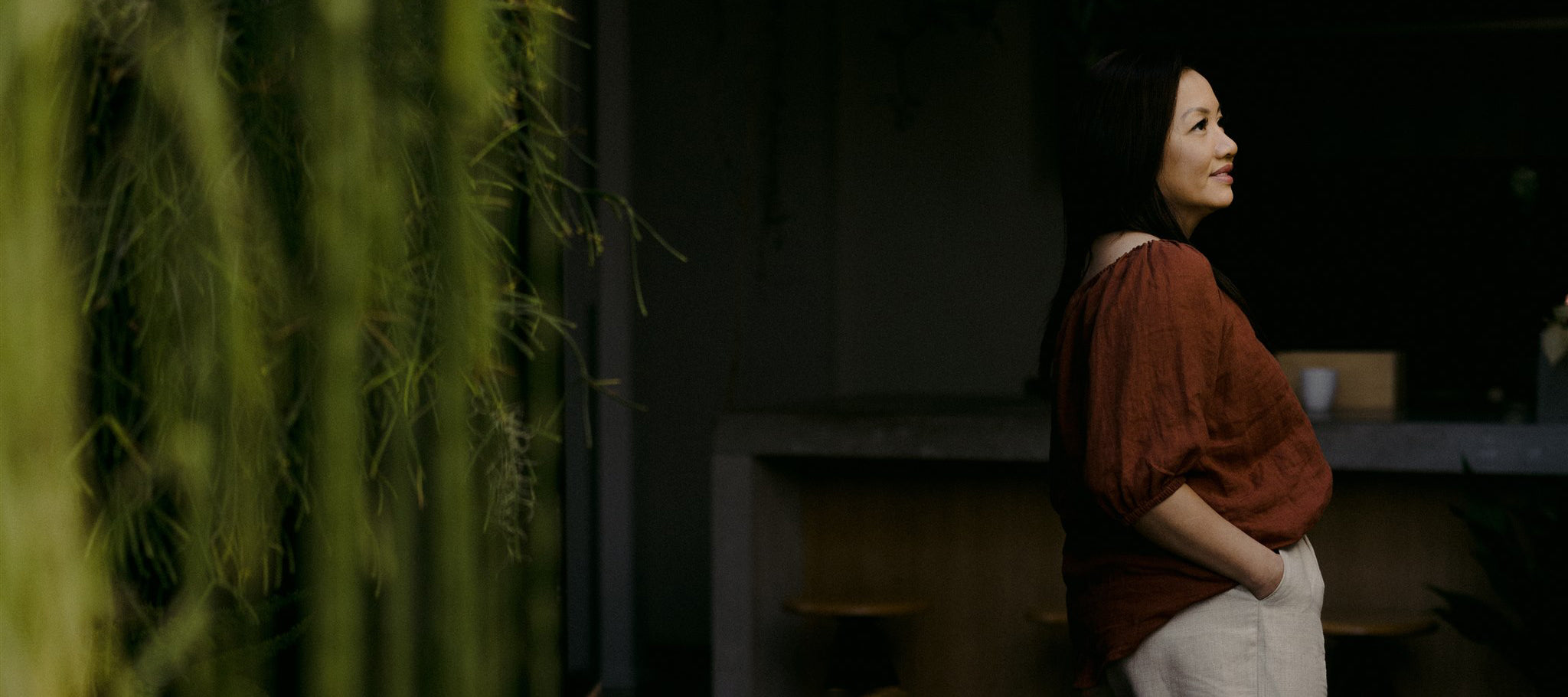 Fesi Djojo -  inspirational mother, businesswoman and plant stylist extraordinaire, discover Fesi's incredible home filled with over 550 plants, through the lens of the wonderful Flossy Photo.
Read more