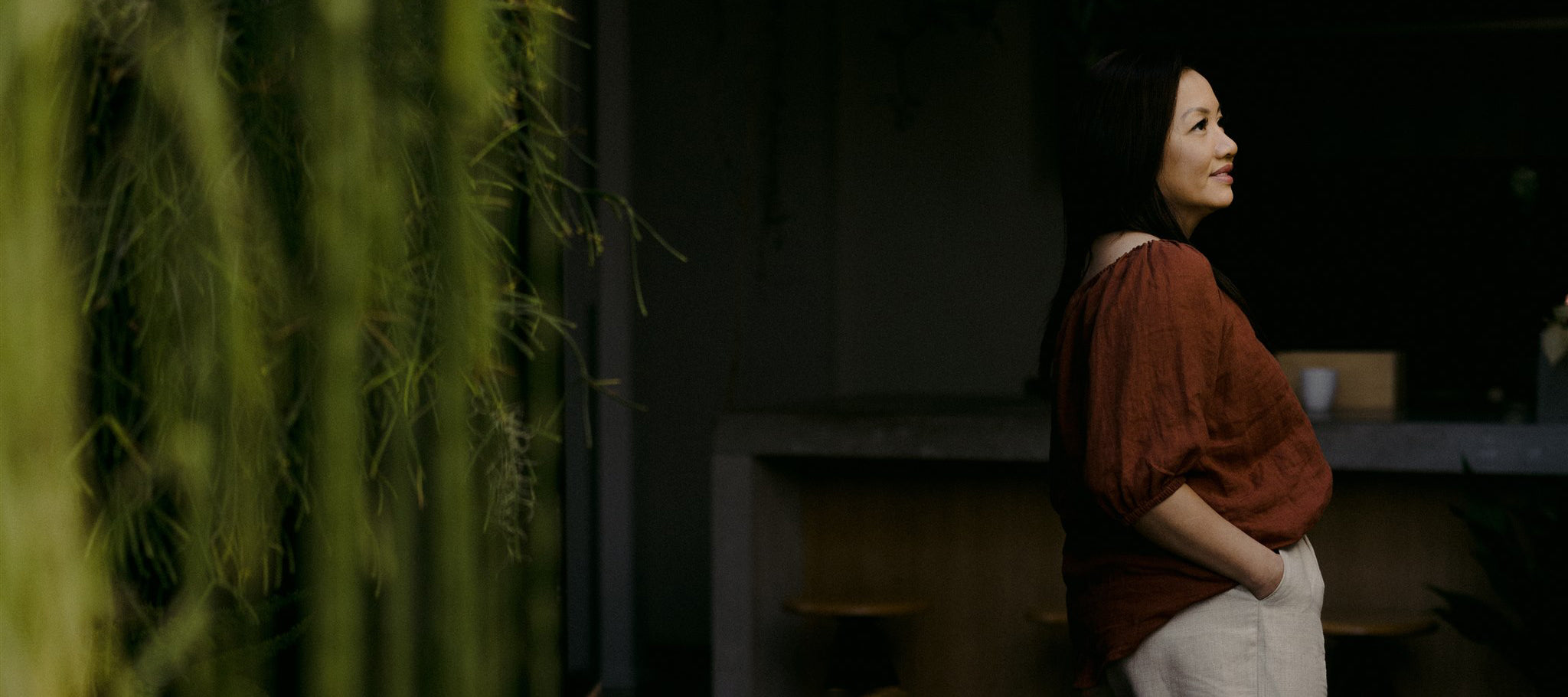 Recently, I spent a morning with Fesi Djojo  - inspirational mother, businesswoman and plant stylist extraordinaire. 
Fesi and her family own indoor plant store and café, Bar Botanik, a North Perth business with a cult-like status amongst plant and coffee enthusiasts alike.
As I enter Fesi's home, I'm filled with wonder at the showcase of over 500 plants, a collection that has taken years to amass. Taking in all the delightful flora, it's clear how much Fesi and her family genuinely love indoor plants, and that love has translated into expertise that many in the local community have come to rely on. 
Fesi uses plants as a medium, to work in harmony with our built environment, transforming living spaces and creating tranquility that enriches the soul. 
For this edition of 5 Questions, I was excited to collaborate with the wonderful Flossy Photo. Flossy's photojournalist approach focuses on detail, and the emotional connection with the subject matter, which highlighted the richness and sculptural effects of the foliage (and the KM garments), perfectly capturing the living beauty all around us.  
I hope you enjoy this edition of 5 Questions with Fesi Djojo and Flossy Photo. 
You have transformed your home into the incredibly lush tropical indoor jungle we see today.  When and how did this begin? 
Gardening has been part of my life for a long time but it was only about 7 years ago when I started bringing more and more plants inside. I did have a few inside but not to the scale you see today. I would blame it on the indoor plants trend that was making a big come back but I am grateful it did and now I cant go back. My indoor jungle has given me so much happiness.
Plant stylist and consultant, co-business owner of Bar Botanik, Wife and mum to two children, two fur babies and hundreds of plants, this all craves attention and care. How do you find balance in this constant juggle for your time? 
I must admit at times it wasn't easy and I still constantly need to remind myself to slow down. I enjoy my work so much so that's a bonus and I feel very blessed that I can work with what I am passionate about, plants. I am always busy at home and at work but every night I make sure I have my me time after the kids gone to bed and I normally watch tv series/movies or read garden magazines 😊 my other favourite things to do. Another thing that relax me is watering my plants. It can feel like a chore for some people but for me it's like meditation…. It's like you are thinking but you are not actually thinking, my zen moment! My family is everything and without them I couldn't do this. I have an amazing support at home that makes it possible for me to do all that.
Growing up in Indonesia, do you feel that has influenced your connection with gardening and plants? 
I grew up surrounded with gardens and forests. I remember when my late Dad used to take us to forests and we came out with leeches all over our body haha yuks. I don't remember helping Mum and Dad with their gardens back then though but I still remember what they looked like! By having all these plants around me now, it definitely makes me feel closer to home.
What are the secrets and rituals you practice to keep your plant collection happy, healthy and flourishing inside? 
Just remember position, water, pest control, repot when needed and nutrients! When you are starting out… buying a new plant or two, my tip is to pay a little bit more attention to them. By doing this, you will know when to water (most plants like their soil to dry out between waterings), how much to water, if its getting enough light or if its temperature too high or low – basically listening to your plants when they tell you what they need. As part of your watering regime, check for pests. Early detection is key. If you see any pests, clean the pests off the plants and treat them accordingly. It is also important to repot your plants when they have outgrown their existing pots so they have more room to grow. Potted plants grow in a limited amount of soil so regular fertilizing will provide the nutrients they need to grow better!
We loved how you looked in our pieces, and put together looks that really felt like you. How would you describe your personal style, and what considerations influence what you wear? 
Your pieces are gorgeous! I love how they look so stylish yet so comfortable. You have introduced me to new styles that I would definitely wear. My days during the week are generally busy. I can be working at my desk, consulting, styling the shop, serving customers, plant shopping, plant maintenance and installation all in one day so I guess my style is dictated by what I do. I like to wear something comfortable but not boring (I try anyway!). My weekend's style is pretty much the same haha I often go out and come home doing gardening without changing my clothes.
Shop Fesi's looks here
Photography | Flossy Photography here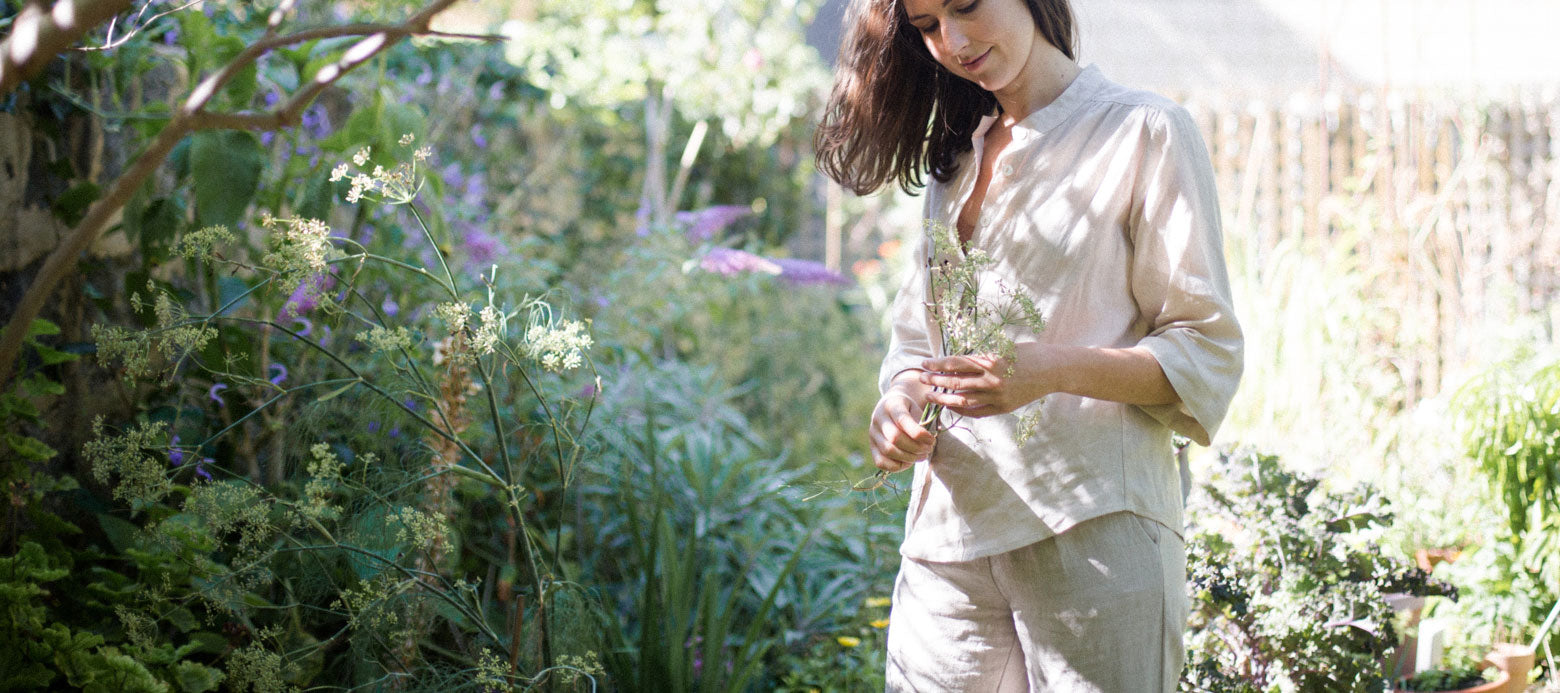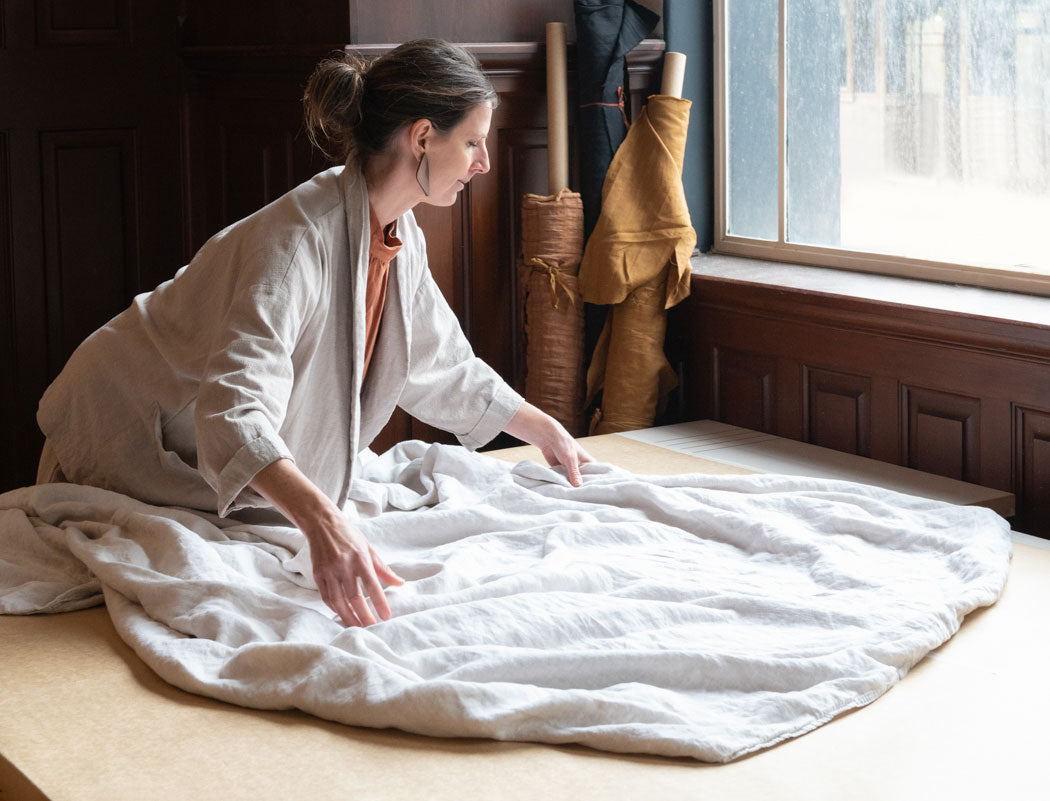 Better Cotton Initiative
In the world of fabric, there's a world of difference. So, we thought we'd bring you something of a simple lesson in fabric, and fabric certifications. We hope this article will give you a better u...
Read more